Any modern yogi knows that accessories play a key role in the overall success of your outfit. They can help to enhance the aesthetic appeal of your outfit or help you to be more mindful of your intention. Choosing the perfect accessories requires general mindfulness of how each element of your outfit works together to create your unique look.
If you've been trying to figure out the best way to accessorize your yoga outfit, look no further. This no-nonsense guide to adding accessories to your soft leggings will give you all the advice you need to choose the perfect complements.
Add Bright Colors That Sparkle and Shine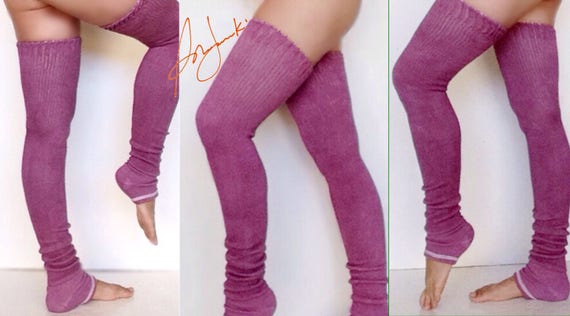 The easiest way to brighten up your wardrobe is through accessories. A statement necklace, a fun scarf, or a pair of boot warmers are all small items that can truly pop when you're using a fun accent color. While an entire shirt may be too much color and overwhelm your complexion or personality, one or two matching accessories allow you to experiment with seasonal shades without too much commitment. After all, even the brightest shades are sure to match your favorite pair of black yoga leggings.
Don't Go for Things That Dangle
Practicing yoga does require a certain amount of mindfulness in terms of your safety. Unless you're alright with ditching your jewelry in your workout bag, you will want to keep your dangling jewelry to a minimum. This applies to all of the staple items that yogis may be tempted to wear, including earrings, necklaces, and even bracelets. You're far better off choosing tighter choker chains and stud earrings than dangling statement necklaces.
Choose Accessories That Remind You of Your Intention
There's nothing better than selecting accessories that can play double duty in your regular practice. They can enhance the overall appearance of your yoga outfit as well as remind you what your intention is. You may think about wearing a metal cuff bracelet with a meaningful word stamped on it. Simple touches like these make your accessories completely unique and allow you to delve deeper into your yoga practice.
Consider Natural Crystals and Gemstones
Why not allow your accessories to help improve your overall well-being, physical health, and mindset? With the aid of natural crystals and gemstones, you can harness the power of a natural remedy for certain ailments. Depending on the particular type of stone, some of these are said to relieve the symptoms of anxiety, depression, and even menstrual cramps. Do a little research or visit a local shop near your town to decide which crystals suit your needs the best.
With the right accessories, you can pull together the perfect yoga outfit. These key tips can help you to choose the right pieces that allow you to practice yoga safely and with a deeper meaning in your overall routine. Embrace some of this season's key trends with a few of these fashionable items to bring a little more pizazz and fashion-forward pieces into your yoga practice today.